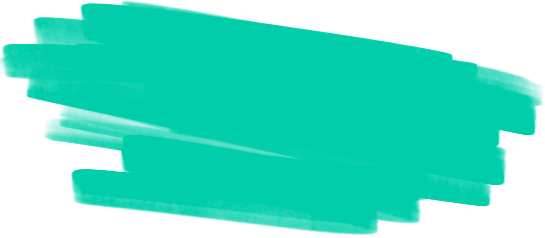 I would like more information on the Piñata Project.
For more information or if you have any tips, feel free to contact us through our 'contact' page.
Do you have a changing table for infants?
Yes, all our restaurants have changing tables for infants in the restrooms.
Do you have infants' high-chairs?
Yes, we have 1 in each restaurant.
Do you offer parking?
Sadly not, but you can go to 'locations' and check the nearby public/private parking facilities of our locations.
What are the opening hours?
From Monday to Sunday our kitchen is continiously open from 11h30 till 21h
I'm interested in running my own DONKI restaurant.
All DONKI restaurants are company owned. We do not work with a franchise system.
I am a supplier and would like to offer my products to DONKI.
Please go to 'contact'.
Can I make a reservation at DONKI?
No, since we also don't work with table service and offer a limited menu.
Why is there no table service?
We focus strongly on fast service, which is why to work with a serving counter instead of table service.
Can I get an invoice for my order?
No, this is also not available for bigger orders. With all orders you will receive an official VAT ticket.
Can I pay with my mobile payment app? (PAYCONIQ, BANCONTACT, GOOGLE WALLET, APPLE PAY)
Not at the moment. We are working on this.
Can I pay with electronic meal vouchers?
Yes, definitely, all our restaurants accept electronic meal vouchers from Sodexo, Edenred and Monizze.
Can I pay with debit/credit cards?
Yes, definitely, all our restaurants accept bancontact, VISA and Mastercard.
How can I avoid long waiting lines?
This option is not activated yet. (Go to 'Pick Up' and order your food online. We'll make sure your food is ready by the time you pick it up.)
Does DONKI deliver?
At the moment we deliver via UberEats in DONKI Jourdan and Louise. Go to 'delivery' to see which restaurant offer delivery.
Where can I buy a gift card?
You can buy a gift card in every restaurant at the cash register.
Does DONKI have a food truck?
Not yet.
Does DONKI offer catering?
Not yet.
Is there a children's menu?
At this moment we do not offer a children's menu.
Which preparations have fresh coriander?
The guacamole, pico de gallo, chipotle salsa and sweet corn salsa.
How can I apply at DONKI?
Go to 'Jobs'.
How can I make a complaint?
Go to 'Contact'.
Why is DONKI cash free?
We have made this choice to able to work quicker and safer.
What are the vegan options?
The vegetarian option which includes guacamole can be prepared vegan, if you choose to skip the cheese and sour cream.
Where can I find nutritional information?
Go to 'Menu' and click on 'Nutritional'.
Where can I find allergen information?
Go to 'Menu' and click on 'Nutritional'. You'll find the allergen information under the table with nutritional values.
Which are the gluten free options?
The corn tacos, the naked burrito and the salad.
What are the vegetarian options?
The vegetarian filling: grilled veggies and/or black beans, including the free guacamole.
Does the frozen margarita contain alcohol?
Yes, it contains both tequila and Cointreau. Other ingredients are: organic agave syrop and fresh lemon juice.
We know you have something to tell us. Shoot! Your compliments, suggestions or complaints are important to us. We thank you for your time and effort.
TALK TO US
We will contact you soon!